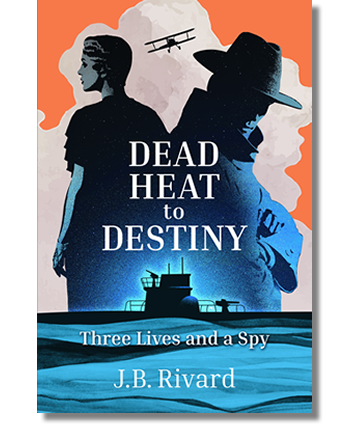 Dead Heat to Destiny
Three Lives and a Spy
Destined for success in the booming world of high fashion, young Adrienne Boch deflects the romantic pursuit of Will Marra, an American student in Paris. Her cousin, Gregor Steiner, completes his training as an officer in the Imperial German Navy.
They, like the entire world, are unprepared when World War I begins. As the invading German army threatens Paris, Gregor advances to captain a U-boat, Will becomes a pilot in the U.S. Army, and Adrienne's family flees an overrun Belgium. In Central America, a spy is recruited to defeat the United States.
At the climax—during which love hangs in the balance—they meet in a clash that is both sensationally thrilling and emotionally riveting.
---
Low On Gas - High On Sky
Nick Mamer's 1929 Venture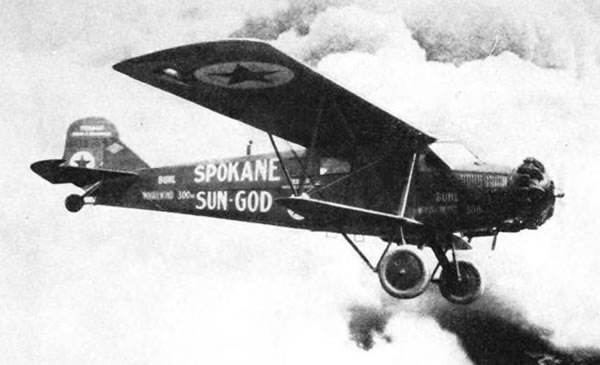 Long before the days of jet planes, Nick Mamer flew from Spokane to San Francisco, from San Francisco to New York, and from New York back to Spokane—without landing.
For five long days, Mamer and his co-pilot in their single-engine biplane battled nearly-empty gas tanks, hazardous mountain ranges, electrical storms, thirst, hunger and fatigue to set the nonstop, transcontinental round trip record.
In this true story of the 1929 flight, the Sun God biplane was again and again refueled in the air with ropes and a hose by other spruce-and-wire aircraft piloted by daring airmen of the time.
J.B. Rivard, author of this gripping nonfiction account, is the first to be given unrestricted access to the massive archives of the Mamer family. Incorporating never-before-seen photos, this book—now in print—melds the exciting story of the flight of the Spokane Sun God with the fascinating biographical background of the man who led it.
For questions or comments concerning this website, please contact us.
For questions or comments concerning this website, please contact us.